How to shop
You can shop by 3 channels
Inbox facebook page koffeetools
Line @koffeetools
Website
How to shop on website
1. add product to cart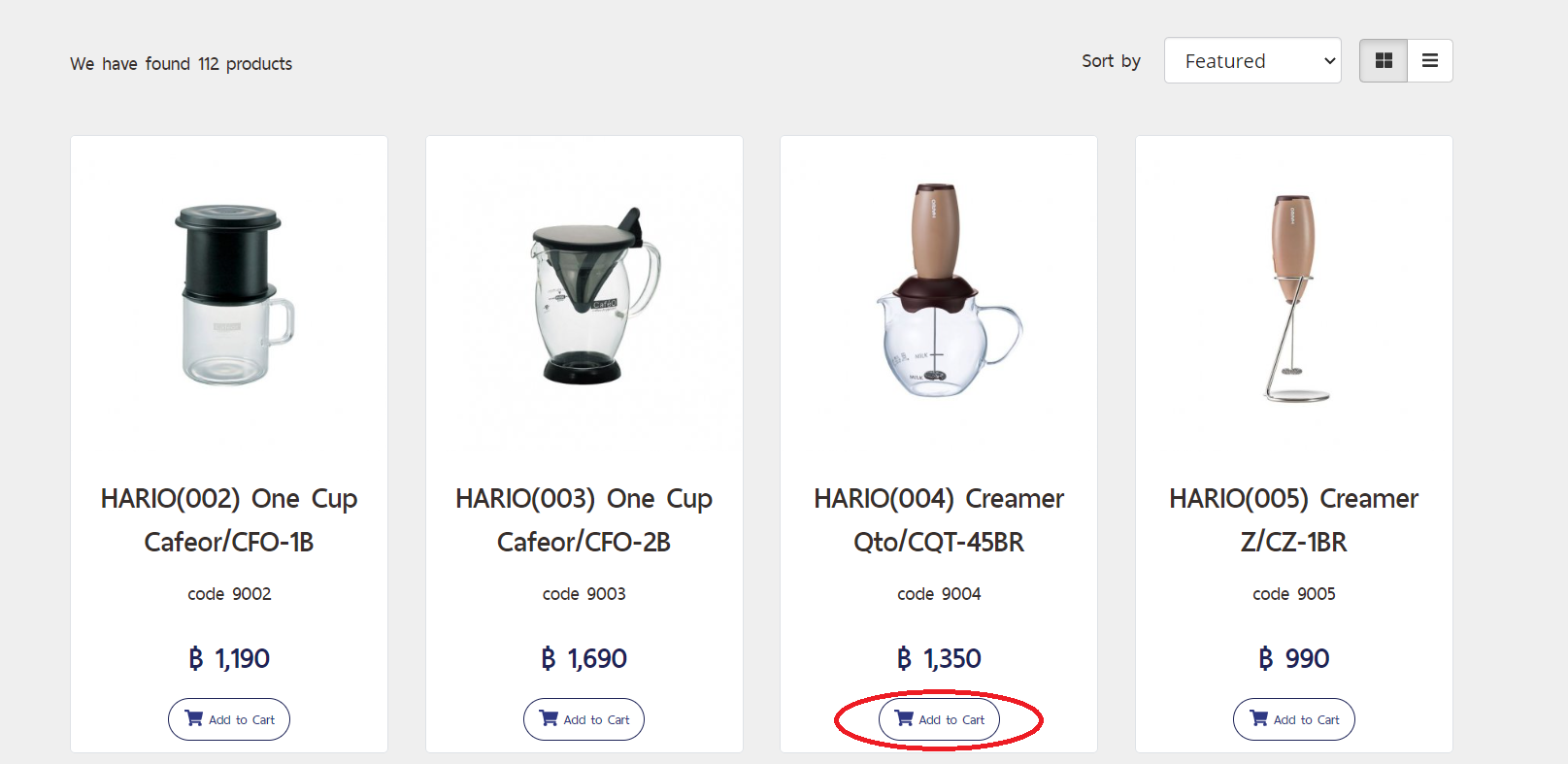 2. Click "Continue shopping " if you want to select others items . Click " Proceed to checkout" if you want to go to next step.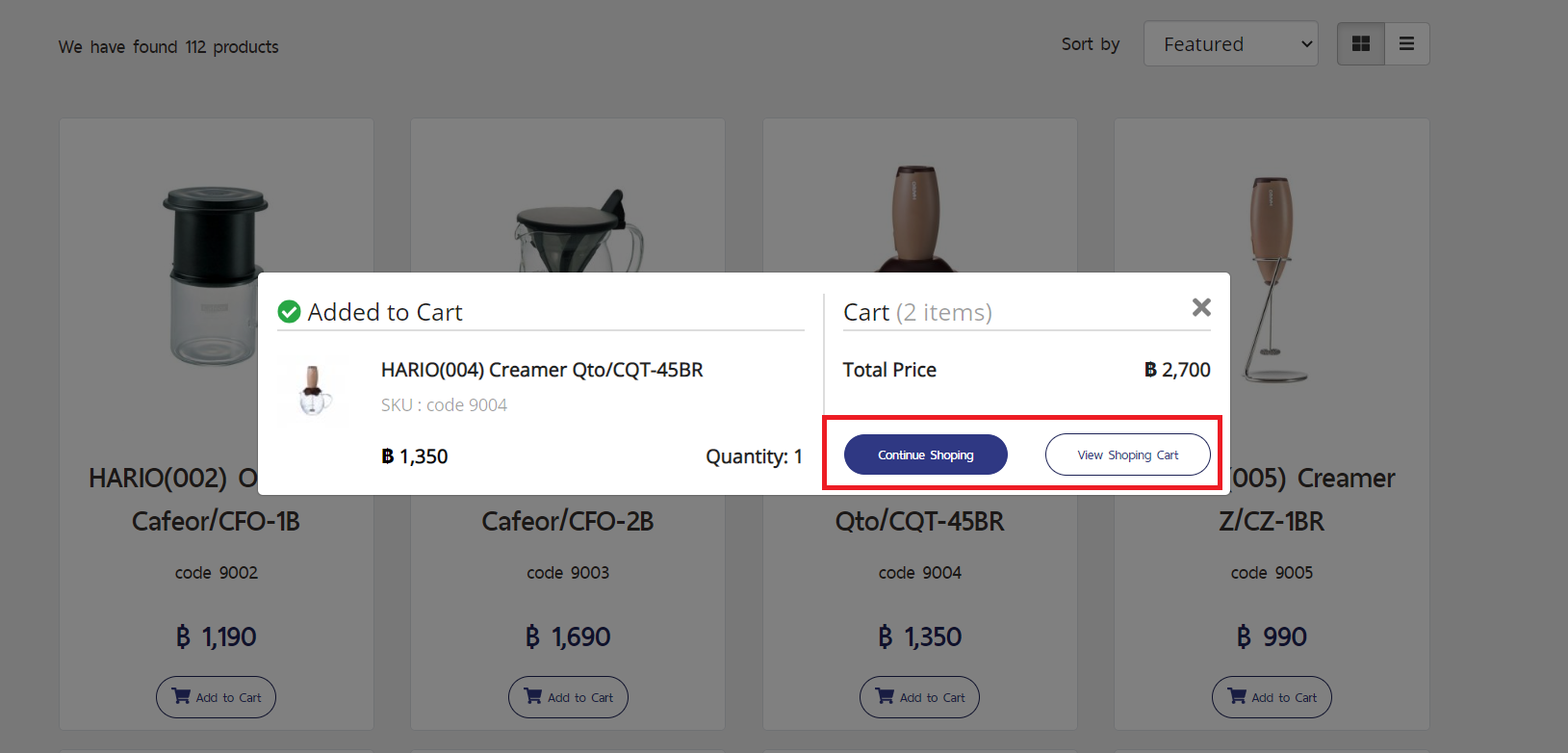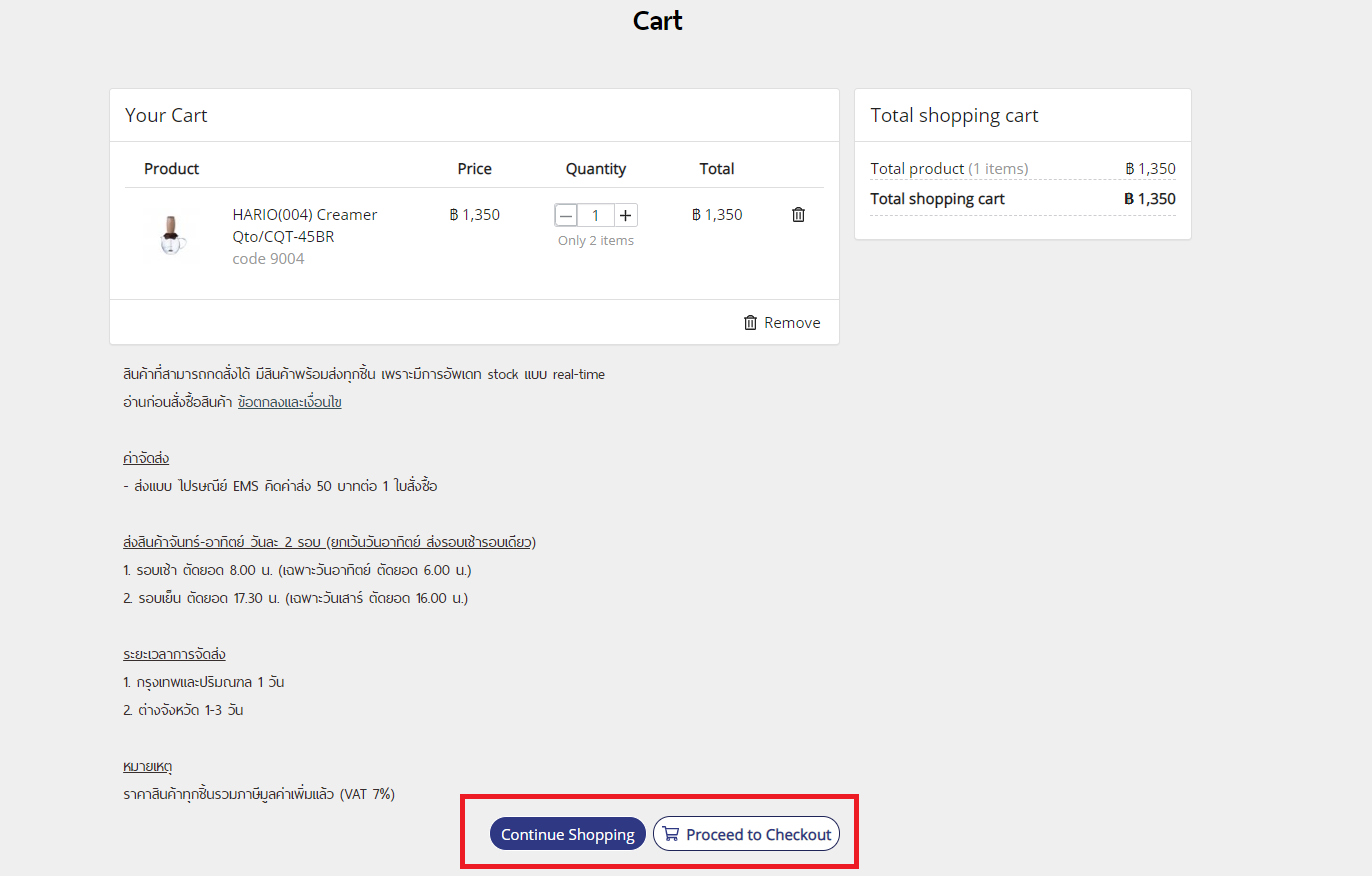 3. Click "guest checkout " to fill details of shipping in next step or click " register " to fill your delivery information.(Next time, you will not fill your delivery information again. )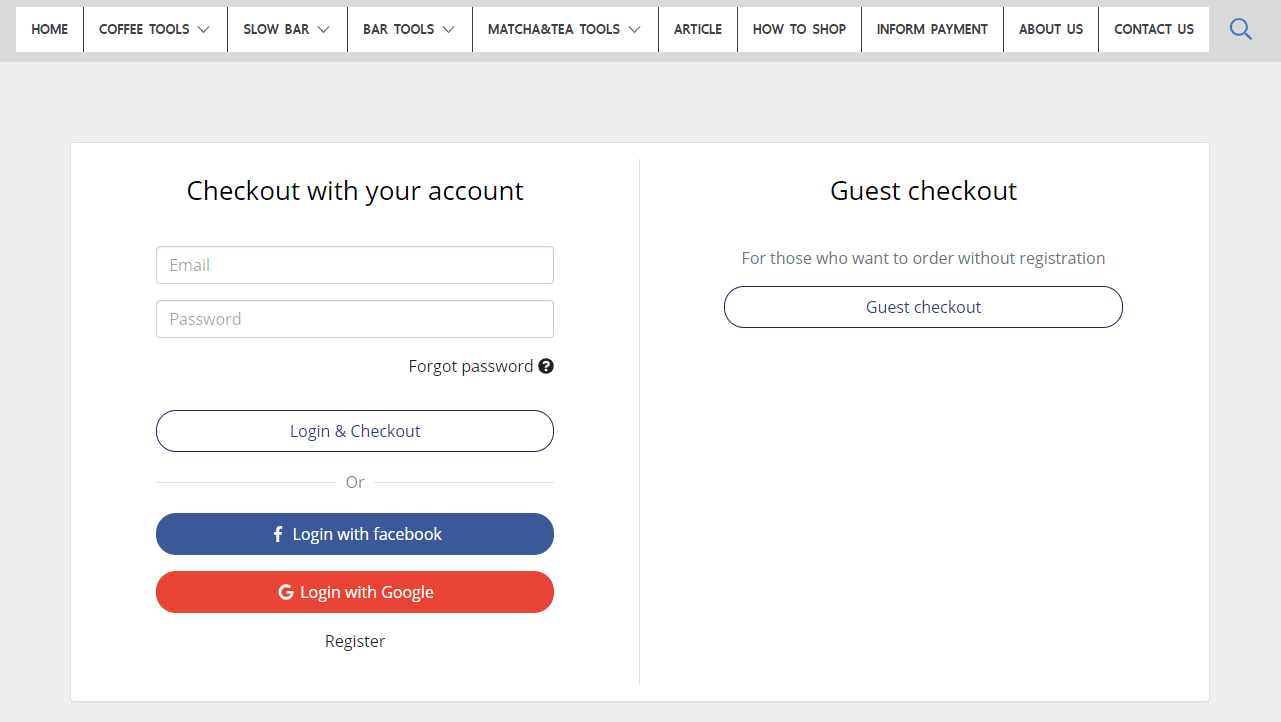 4. Please fill yours delivery information all blank and click " next "
***If you nedd a Tax invoice , click in front of "use tax invoice" and fill the details.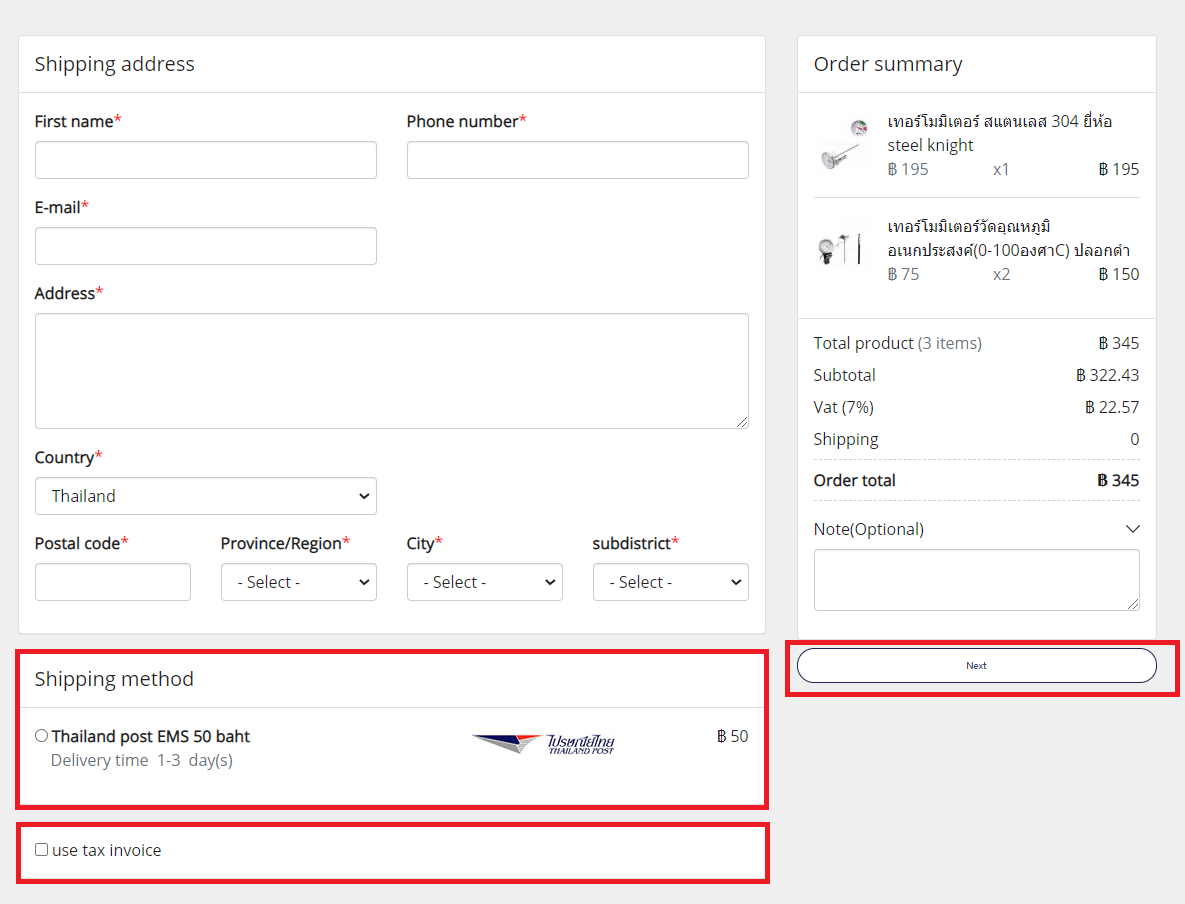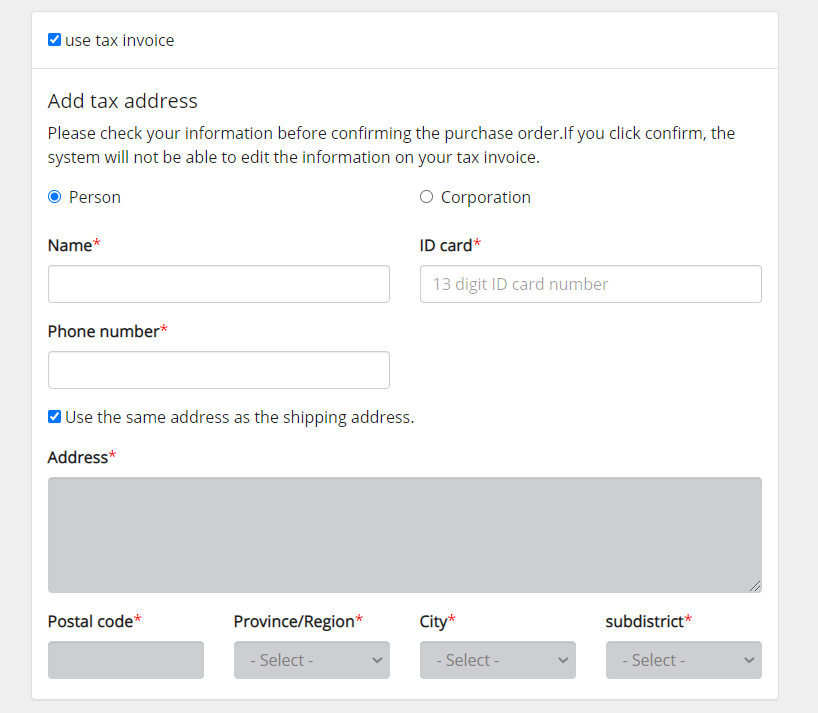 5. Click 3 things follow the picture and your order is completed. Every details of your order are sent to your email.




6. If you have already paid , you can click this link Inform payment to confirm your payment.
- If you have already registed member , you can choose purchase order number then you can upload pay-in slip.
- If you haven't already registed member , you can click to inform payment page by email or confirm purchase order page. Moreover, you have to fill the details by yourself.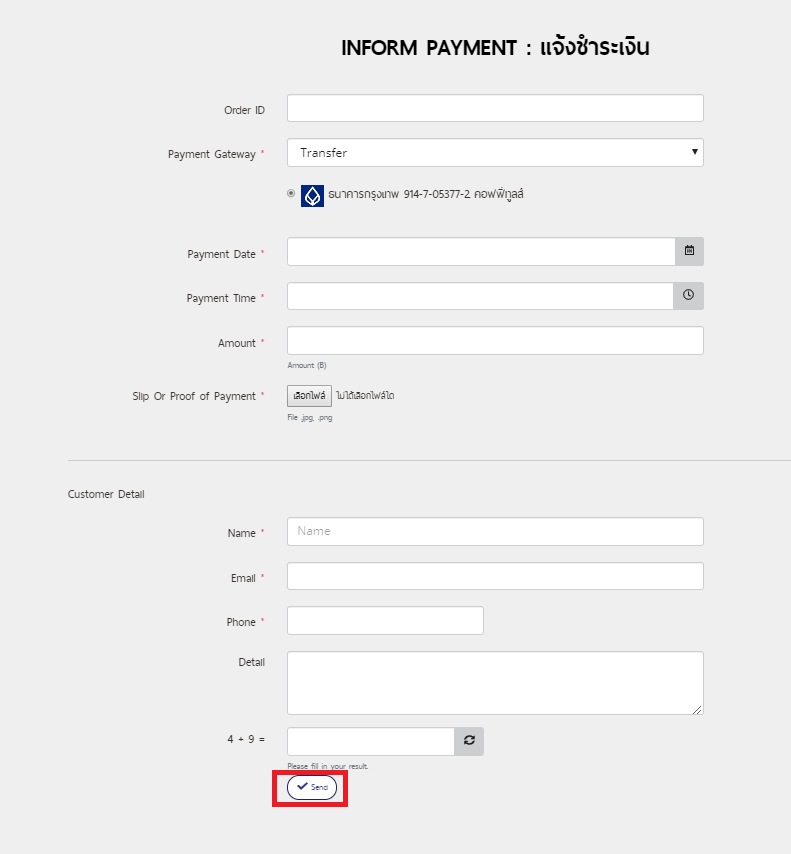 7. If the products are sent , tracking number will be sent to your email and you can check status of delivery at this Link .
เงื่อนไขการสั่งซื้อและจัดส่งสินค้า
- ค่าจัดส่ง EMS +50 บาท จากยอดรวมสั่งซื้อสินค้า
ส่งสินค้าจันทร์-อาทิตย์ วันละ 2 รอบ (วันอาทิตย์ ส่งรอบเช้ารอบเดียว)
1. รอบเช้า ตัดยอด 8.00 น.
2. รอบเย็น ตัดยอด 17.00 น. (เฉพาะวันเสาร์ ตัดยอด 16.00 น.)